For our fall issue, we head to Burgundy and its magnificent climats. Created over 2 000 years ago by monks, the climats are the nucleus of Burgundy wine production – world renowned for its excellence and prestige.  September marks les vendanges, the Burgundy wine harvest. Come see behind the scenes of this special process, bringing together man and nature. . .

Because of the delicacy of the grapes and the vineyard soil, several domaines still harvest by hand.
Depending on the size of the land, the Burgundy wine harvest usually takes between 10-15 days to complete, with extra workers brought on site to help.

The optimal moment is decided by the grape grower himself, usually by a simple and traditional, long-practiced taste test! By tasting the juice from a bunch of grapes he can decipher the sugar level, and gauge if they're ripe for the picking.

Grape pickers are instructed on which grapes to select, then they cut and collect them in baskets. These are picked up by porters who transfer them into a large trailer.

Next, the grapes are moved to winery to be sorted and destemmed. This is the moment where any rotten or unripe grapes are meticulously taken out of the bunch.
While crushing used to be done pied nus (barefoot) directly in buckets, today, machines have taken over the process. Mechanical pressing is not only more hygienic (!), it also makes the wine last a lot longer.
Once crushed and pressed, the grapes start to naturally ferment within the first 6-12 hours. After this, most wineries add an industrial yeast to guarantee a consistent end product. The grapes from this year's Burgundy wine harvest are then on their way to becoming part of a new vintage. . .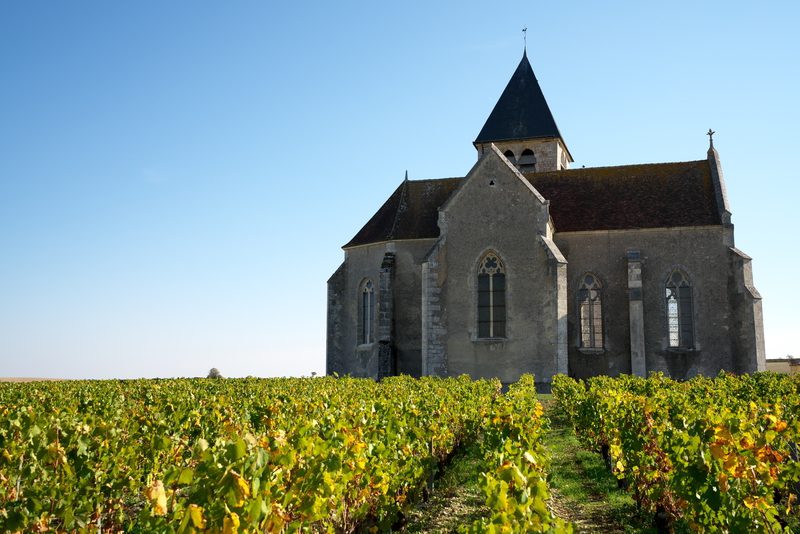 You can read more about the Burgundy wine harvest and the climats in our latest "Portfolio," where photographer Michel Joly captures the harvest process as well as the region's spectacular fall colors.
Have you been to Burgundy or another wine region in France? Let us know in the comments below!