If Wes Anderson were to branch into hotels instead of films, we bet that his foray would look just like this. Hôtel Les Deux Gares has just opened in Paris, and we adore its cool-chic aesthetic.
Luke Edward Hall — a rising star known fondly as the "enfant terrible" of English interior design — lends his skilled hand and eye to the new, four-star Hôtel Les Deux Gares (his first-ever hotel venture), part of the famous Touriste hospitality group.
Nestled in the heart of Paris between Gare du Nord and Gare de l'Est, Hôtel Les Deux Gares offers breathtaking city views and a prime location for easy access to local sites (which the around the clock concierge and reception desk are happy to point out!).
Crafted in English chic style infused with French spirit, this charming destination features Art Deco furnishings, eclectic decorative objects, funky yet chic wallpaper and numerous styles of rooms outfitted in bold, bright colors. The building also boasts a fitness center, a sauna room and a bar and restaurant.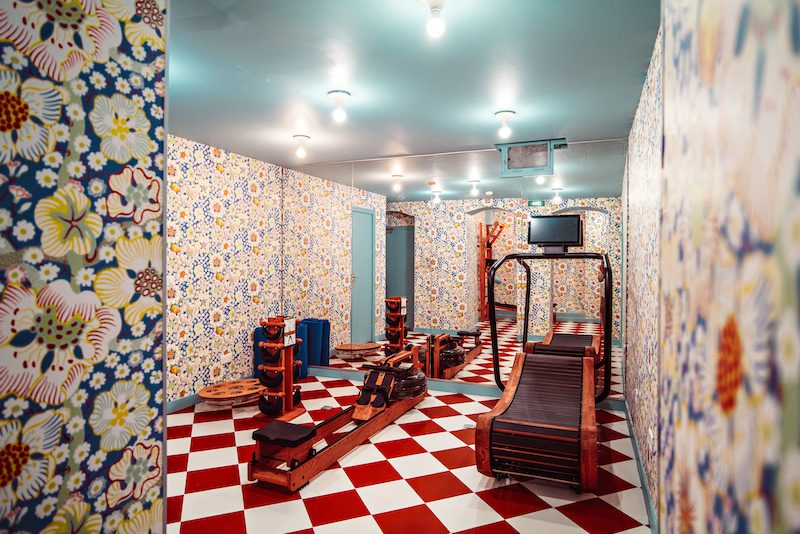 Situated steps outside the hotel's doors, you can further delight in Luke Edward Hall's impeccable taste of interiors with the Café Les Deux Gares, an authentic bistro that offers as warm a welcome and classic French fare.
Definitely a place to bookmark for a future séjour ("trip") to Paris.
2 rue des Deux Gares, 75010 Paris