There are some impressive dollhouses out there, but have you ever seen a château dollhouse?
Nicolas Guérin, a French architect, also specializes in miniature art. See his extremely unique and impressive, ongoing project below.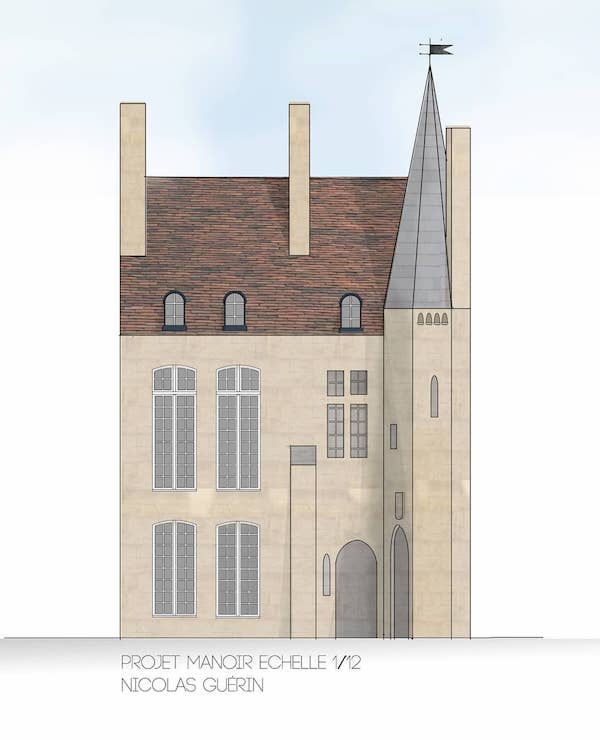 A preliminary sketch of Nicholas' château dollhouse.
Each part of the miniature château is meticulously constructed, just as each part of a real one would be!
One of the château dollhouse's living rooms, with incredible detail and a hand for scale.
A shot of the mini château's kitchen — with its tiny pots and pans, oven and open ash-covered fireplace — plus a real purple garlic clove for scale!.
Another one of the château dollhouse's impressive rooms featuring real wooden beams, a crest, a portrait, a fireplace, a dressed-up Christmas tree and more.
Still in the works, follow Nicolas' progress on Instagram at @nicolas.guerin.paris.dollhouse