France is one of largest and most geographically diverse countries of Europe, with no shortage of regions offering their own charms to discover. But to the seasoned traveler, it truly only starts coming into its own when you visit the many islands off its coastline… each boasting its own fascinating culture and way of life
Below, we've rounded up a list of France's most beautiful islands as a guide to reference when planning your next trip!
l'Île de Ré
Just off La Rochelle's Atlantic coast lies one of France's most famous and beautiful islands: l'Île de Ré. Connected to the mainland by a bridge, it can be explored by car, bicycle or boat. Its spectacular pine tree forests sprawl right onto the beaches, and its villages are full of charming white-washed beach houses, separated and linked by narrow streets filled with climbing plants and flowers. Renowned for its cuisine – particularly its fresh seafood – a visit to the bustling fish markets are an ideal way to soak in the culture and atmosphere. Be on the lookout for some of the most elegant donkeys you have ever seen: they are traditionally dressed in culottes (pants) of varying colors and stripes. To see and learn more about this happy, colorful island, check out the feature in our Jul/Aug 20 issue!
Corsica
Next on our list of France's most beautiful islands is a place near and dear to the heart of the MFCH family: Corsica (our Editor-in-Chief's Sharon's second home – see her inside look into the island HERE!), this l'Île de Beauté (the Island of Beauty) is renowned for its stunning Mediterranean scenery. On its coast, jagged golden cliffs drop straight into translucent blue waters, while rugged mountains – covered in the dense, thyme-smelling woods known as maquis – grace the land within. Once an Italian territory, its dual heritage can be seen in its local dialect and cuisine, namely delicious seafood and hearty hunters' meals. A mix of wild nature and beautiful ancient cities, it is easy to see why another French nickname for Corsica is the "Island Blessed by the Gods."
Porquerolles
We would be remiss if we didn't mention Porquerolles on this list – one of the three islands that make up the Îles d'Hyères. A protected nature reserve graced by impeccable beaches and crystal-clear waters, its virtually untouched landscapes are inhabited by only 200 lucky residents, although there are plenty of hotels and rental properties to choose from if you decide to spend the night (as day visits are curfewed after 6pm, an overnight stay will bring you into the inner circle of the area's most select clubs!).
Lérins Islands
The French Mediterranean coast has a plethora of charming islands to visit, most of which are easily accessible via a short ferry ride from one of the many ports that dot the shoreline. Among them are a group of îles called the Lérins Islands, found just off the coast of Cannes, famed for their wine-growing monks. One of the best ways to escape the hustle and bustle of the Côte d'Azur is to stroll around them, sampling the local abbey wine while enjoying stunning ocean views. We especially love the Île Sainte-Marguerite (one of the two largest of the group). Covered in pine and eucalyptus trees, it boasts a fort made famous by a historical unwilling guest: the "Man in the Iron Mask."
Bréhat
The Atlantic coast is just as generous with its offshore havens, also boasting some of France's most beautiful islands. Of particular note is Brittany's shoreline, whose natural beauty and culture we had the pleasure of discussing in depth in our interview with author Mark Greenside. Among its gems is Bréhat, admired for its pink granite cliffs, fast-changing tides and delightful climate: the Gulf Stream makes it unusually temperate. The mild conditions on these two islands (linked by a bridge so short that they are usually considered to be a single island) make for spectacular flora: clusters of coves and a countryside populated by palm trees, fig trees, camellias and hydrangeas.
Oléron
Another of France's most beautiful islands is Oléron, the largest in the Atlantic, located due west of Rochefort. It has plenty to offer, from fine, white-sand beaches and picturesque fishing villages to cliffside walking paths, superb seafood and shellfish and fortifications ranging from medieval times to World War II. The island is joined to the mainland by one long road bride, which makes for a wonderfully intense cycling path, should that be your fancy
La Martinique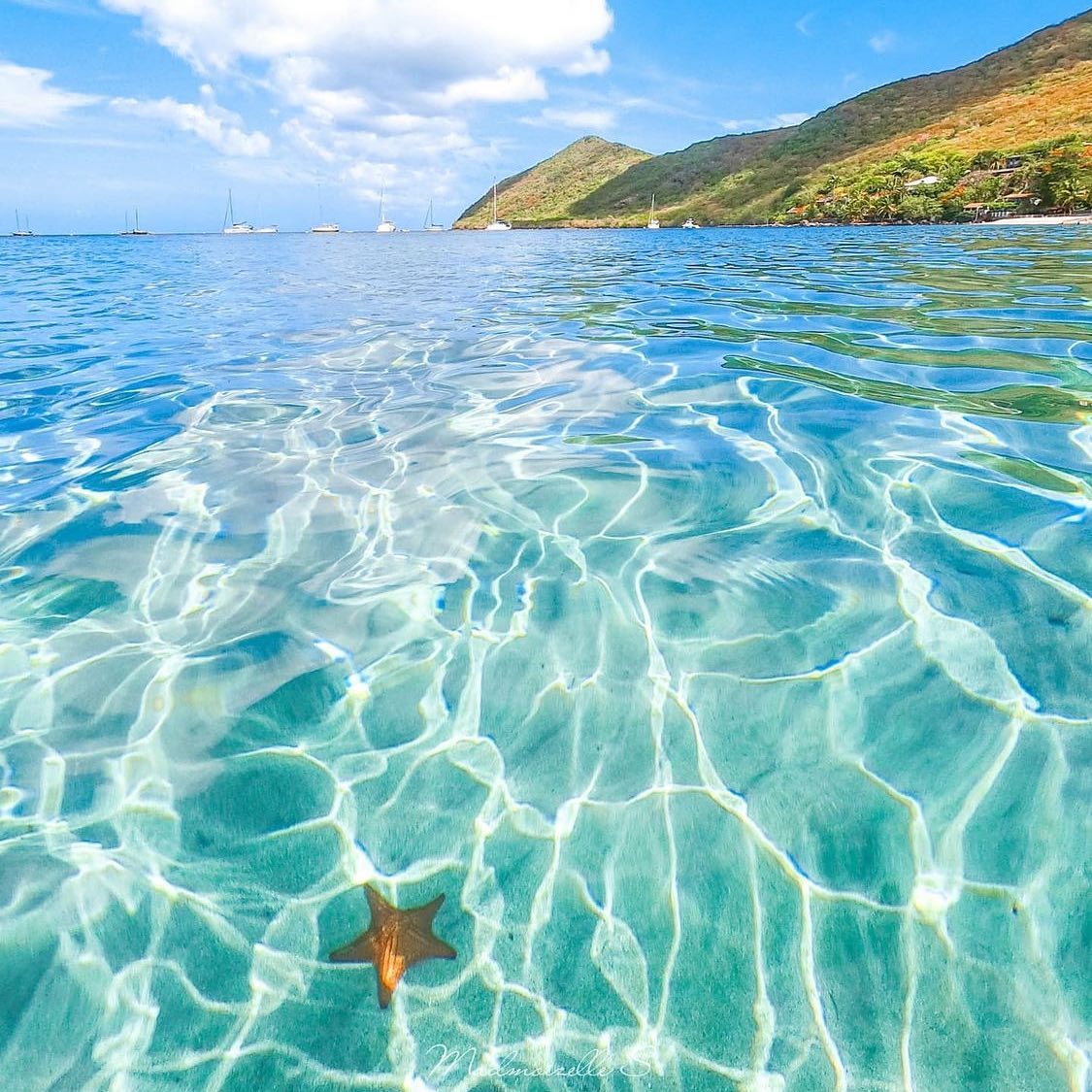 La Martinique can be described as France in the Caribbean. With a distinctive French and Créole culture that shines through its food and style, the island appeals to travelers looking for white-sand beaches, surf-worthy waves, hikes through lush tropical forests and unique cultural experiences ranging from cuisine to music to art. Its bustling capital city, Fort-de-France – with its charming squares, spice market and restaurants – is a wonderful place to soak in the local atmosphere before exploring the island's incredible natural wonders, such as the Mount Pelée volcano in the north and the rushing waterfalls and quiet paths of the forests.
Île de la Réunion
The Île de la Réunion is cherished for its virtually unspoiled nature; it is full of coral reefs, rich forests fed by the rich volcanic soil and black and white-sand beaches lined by crystal-clear waters. Now an official UNESCO World Heritage site, it is an ideal destination for the adventurous traveler and offers a distinct version of France, with a local culture, history and language similar to La Martinique (thanks to a shared Créole heritage).